Our Firm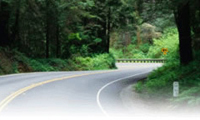 At Enrollment Management Services, Inc. (EMSI), our commitment is to help you establish and achieve your short and long term goals for your financial future.  We do this by understanding your priorities, and by educating you on sound financial strategies.  Our success is definded by helping you realize your goals and dreams.
Once we understand what is important to you, we will strive to create a comprehensive strategy designed to help you achieve your personal financial goals or business objectives. 
Our specialties include personal financial strategizing, income planning, and business programming.  We offer a complete array of insurance porgrams to help reduce your tax liability.  You will be shown how to protect your assets, and provide income continutation to you and your heirs, thus preserving your life long efforts and business interests.
Whether your financial needs are personal or business related, Enrollment Management Services can help you create a realistic strategy to reach your goals. Call E.M.S.I. to schedule your no cost,, no obligation personal financial review.
(732) 583- EMS4